Momma's sleepy head leans on her elbow as she takes a well-earned break. Her seventh child, a little dark-haired baby girl, was fast asleep.
Our thread-bare shanty held us close. It's Christmas time, and I'm in second grade. By now I knew there was no Santa, but I didn't know the real Christmas story.
The Arizona sun has set, we've put the little ones to bed, and a breeze blows through the open kitchen window. In the glow of the kerosene lamp, the words seem to come alive. – words I needed to memorize for our school play.
I read and reread the old familiar words of Away in a Manger and Silent Night.
In my child mind, I no longer lived in a shanty but in the little town of Bethlehem. This experience was the beginning of my spiritual journey.
Spiritual Words Alive
The more I memorized, the greater I questioned the validity of these words:
Did this happen or was it another fairy tale?
Was Jesus real?
Were joy, peace, and comfort possible?
This real Christmas story touched my soul and stirred my heart. I whispered a childish prayer:
Jesus be real. Jesus be real. Jesus be real today. Amen
Test of Time:
In the passing of time, I wished that Jesus was real then one day as a young teacher I knew He was real.  Jesus not only came in a manger, but He came to live in my heart and bring me treasured gifts like peace, joy, and comfort.
Then you will know the truth, and the truth will set you free. John 8:32
Away in a manger, and on a silent, holy night a Savior was born.
Let the world have their Santa; I have Jesus – the babe born in a manager and lives to give life to all who believe.
Imagine reading these words for the first time. What scene does it play in your child's eye? Tell me what you think. Are you ready to sing with the angels, Alleluia?
Away in a Manger
Away in a manger
No crib for His bed
The Little Lord Jesus
Lay down His sweet head
The stars in the sky
Look down where He lay
The Little Lord Jesus
Asleep on the hay
The cattle were lowing
The poor Baby wakes
But little Lord Jesus
No crying He makes
I love Thee, Lord Jesus
Look down from the sky
And stay by my side
Till morning is nigh
Be near me, Lord Jesus
I ask Thee to stay
Close by me forever
And love me, I pray
Bless all the dear children
In Thy tender care
And take us to heaven
To live with Thee there
Silent Night
Silent night, holy night
All is calm; all is bright
Round yon Virgin, Mother, and Child
Holy infant so tender and mild
Sleep in heavenly peace,
Sleep in heavenly peace
Silent night, holy night!
Shepherds quake at the sight
Glorious stream from heaven afar
Heavenly hosts sing, Alleluia
Christ the Savior is born!
Christ the Savior is born
Silent night, holy night!
Son of God loves pure light
Radiant beams from Thy holy face
With dawn of redeeming grace,
Jesus Lord, at Thy birth
Jesus Lord, at Thy birth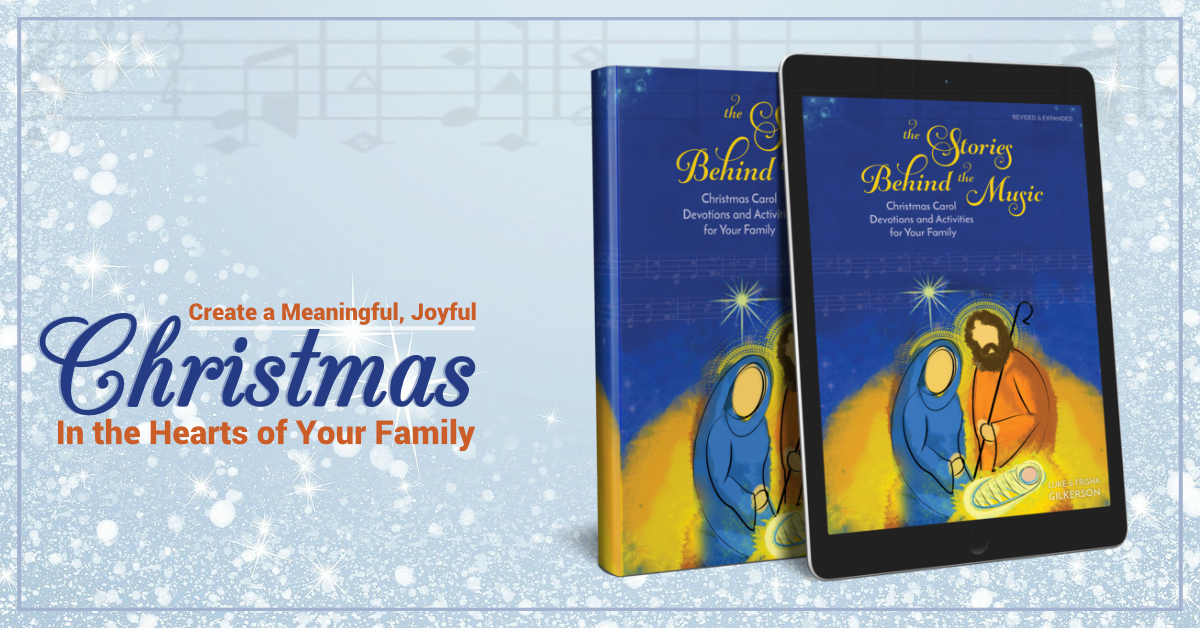 Stay Updated on the Latest
Join the BCW Community to get the latest inspiration and tips